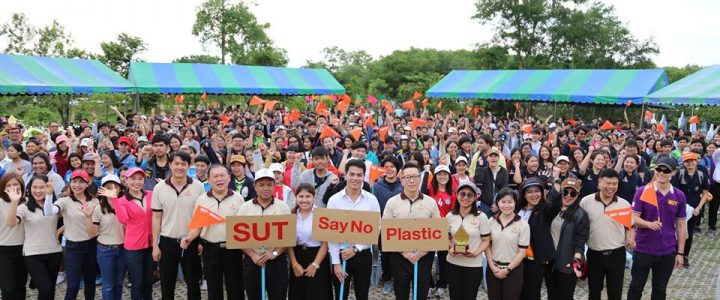 On June 5, 2018 (World Environment Day), SUT announced the reduction of plastic use in all areas, "SUT Say No Plastic". Six measures have been implemented with stores in Suranaree University of Technology (SUT):
No plastic bag from the convenience stores except for carrying hot food.
No selling drinking water with cap seal.
No giving plastic spoon, plastic fork and plastic tube automatically, but let customers take them by themselves
No using foam box and clear plastic box. (Only use package from bagasse and paper)
Reduce the use of straw with plastic wrap, if necessary, use straw with paper wrap instead
Giving discount in case of use private glass of water and rice box to buy food and drink.